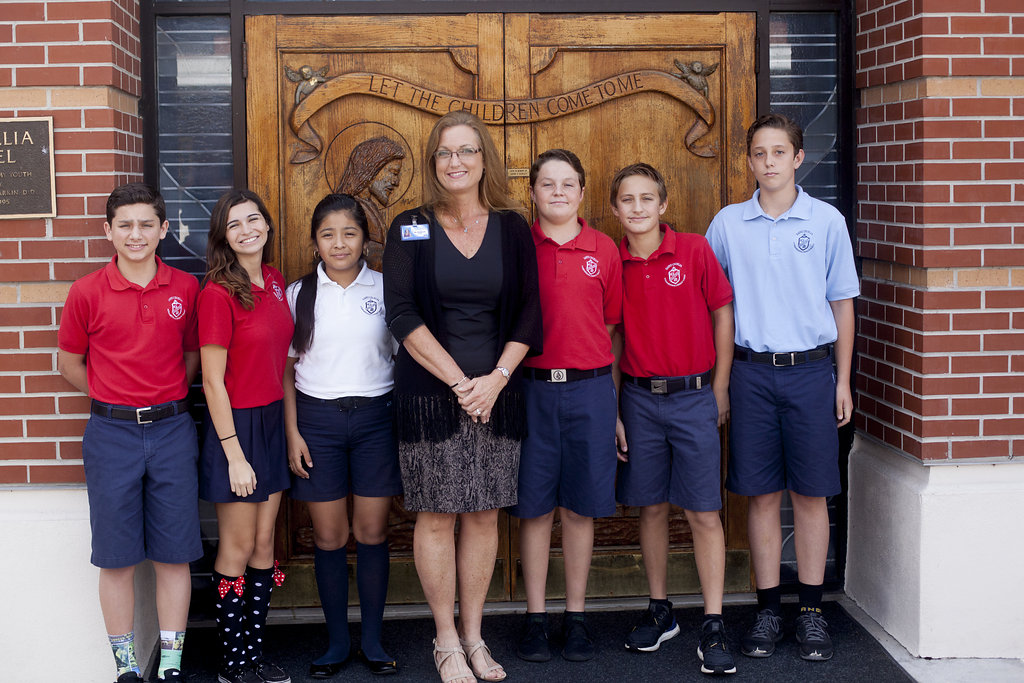 Are you looking for a school that offers academic excellence and faith-filled education for all students in a safe and welcoming environment? Then look no further than St. Cecelia Interparochial Catholic School (SCS).
SCS has been a beacon of academic excellence and faith filled education in the community for over 70 years. We are known as a school where former alumni come back to teach and send their children to school. When stepping foot on our campus parents often comment, "I knew right away by the welcoming atmosphere and happy children that this was the school for our family. The beautiful campus, playgrounds, updated classrooms, and all of the classroom technology are an added bonus."
The SCS magic starts with our caring, dedicated, and effective educators and staff members. They set high standards for student achievement and help them succeed.  The variety of extracurricular opportunities and our strong dedication to service play an integral role in developing our students' confidence and challenges them to be lifelong learners. At SCS it's all about developing lasting relationships among our students, their families, and partners in our global community. St. Cecelia graduates leave with a strong moral compass and go on to be leaders in their local and worldwide communities. We couldn't be more proud of our Crusaders.
I invite you to get a glimpse of our school through our website and contact our Admissions Office for a tour in person. I look forward to meeting you soon!
God's peace,
Valerie Wostbrock, Principal